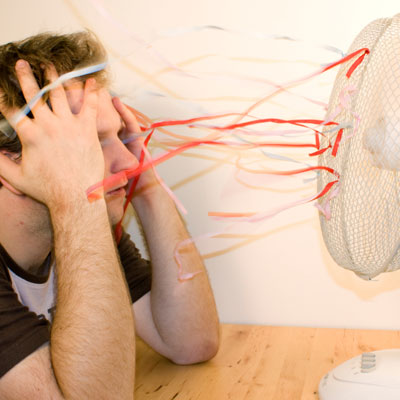 Does your Air Conditioner or Heating Unit Need Repairs? How to Know for Certain
The majority of us, especially those living in the coldest and warmest states, have come to rely on air conditioning and central heating. Since these units provide us with what we need to be comfortable in our homes and businesses, it is important to keep them working correctly. Air conditioners and heaters have many different ways of letting us know if they are malfunctioning, and below you will see some of the most important ones that can help you determine if your unit needs to be repaired or replaced.
Hearing strange noises is the one of first and most obvious signs telling us that something is wrong with your units, especially when the noises are not the usual ones the machine often makes. An air conditioner is always rather noisy, but if you begin hearing any sounds that are out of the ordinary, then you should start to be concerned. Even if the air conditioner or heater is still working, the strange sounds can mean a part is loose or has fallen off. The same goes if you start smelling stale air or air that smells like something is burning. Best case scenario, the smell will mean the filter needs replacing, but many times it can also mean the refrigerant, which helps cool the air, is leaking. Fixing that particular issue, common as it might be, can be quite expensive. Strange odors can also mean there is mold growing on the unit, or that there's been an electrical issue that needs urgent repair. To make sure that it is nothing serious, nothing that will pose harm to the rest of your household or business, you should call a heating and air conditioning repairman.
If the temperature suddenly starts varying inside a room, getting warmer at in some spots and cooler in others, this could also mean there is something wrong with your unit. This could mean something simple, that can be fixed with cheaply and quickly, or it could be something as expensive and complex like your compressor failing. Your air conditioner might sometimes drip, but if you find a large pool of water underneath it, it probably means there is something not working correctly. If you see ice forming on the unit, then your air conditioner has frozen and you need to turn it off and change the filter, though if it does this more than once you should still call a repairman.
If the outside fan stops working, then there is a serious issue with your air conditioning and heating unit. Since the fan keeps the outside unit form getting too hot, it is a vitally important part to maintaining your air conditioner in optimum shape. A broken outside fan will mean you will have to order a new outside unit or risk harming the inside unit as well. Replacing it can, unfortunately, be expensive, although repairmen do have payment plans that you might be able to arrange
Your air conditioning and heating units are strong machines that will last a long time, but when they do start failing, they will give you these and many other different warning signs. The best option in all cases is to call a repair man who will know just how to service the units without risking further damage.
Personal Info: Thomas Rickson is a family man and accomplished blogger. He enjoys debating the latest industry news, writing, and eating sushi. Get more details about this article's subject: http://www.airmaxx.com/san-diego-ca You can find more on the author's website.